Specialists in Internet Web Sites Since 1995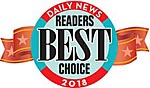 Voted Best Web Developer
8 Years in a row
2013 - 2020
by L.A. Daily News Readers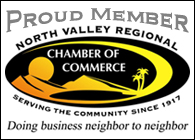 Beautiful - thank you! That gives the channel some branding...
Paul Dexter
Masterworks Design, Inc.
Road Cases, Inc.
You did a great job of connecting my blog to Google. Thanks!
I had another author tell me Friday night that she came to Ventura (from Bakersfield) to hear me because she has seen my name "Everywhere online." I've had others say this too. You're the one who made that happen!
Patricia Fry
www.matilijapress.com/publishingblog
www.PatriciaFry.com
Web Development and Online Marketing for Northridge, Granada Hills, Chatsworth, San Fernando Valley, Los Angeles, and Southern California.

Our background in human interface development enables us to build visitor-friendly Web sites, sites where visitors can easily see how to get the information and products they want. It's vital that web site visitors can quickly find what they want, so that the site owner has a chance of maximizing the value of his site visitors.

But before a web site can retain visitors, the site must attract visitors through its online marketing. We market client sites so that when members of the site's target market run a search enline, those people can find the site early in a Google search. Our Search Engine Optimization and Online Marketing bring the client's target market to the client's site.

Types of web sites:
Shopping Carts: We have been building secure shopping carts since 1995, and our carts can accommodate products with all possible options.
Online Scheduling Sites: We build custom online scheduling for any application required.
Blogs: We install WordPress blogs and customize to suit the client's needs.
CMS: We build CMS sites for clients who want their own staff members to update the sites.
Database Sites: We build database sites for clients who want a searchable database of information.
Video Sites: We build sites displaying specialized videos.